This tutorial was written by me Tilly, March 23rd 2011, any resemblance to other tutorials are purely coincidental..

Here is the preview of what we will be doing..




Supplies you will need..

Mura Meister Copies..
( the Author of the mura filters is Mura Kuma from Japan, these filters are freeware, they can be shared but not sold..)
The website for Mura was here

Animation Shop.

You will also need an element from a scrapkit or an image from a dingbat font of your choice..I'm going to use a butterfly element from a scrapkit by fantasy Moments.
http://fantasymoments-scraps.blogspot.com/

Lets begin

Open psp and create a new layer size as you like, but mine is 550x550.
Open element of choice copy and paste this on your blank new layer,
or use a dingbat font, if using a dingbat font colour of choice and once completed make sure you promote the dingbat to a layer! resize the element or dingbat if needed as it is best to be no bigger than 150x150 avatar size..
You will need to duplicate this image 10 times and rename each layer 1, 2, 3, 4, 5, 6,7,8,9,10 You can now delete the bottom ''layer1'' so in your layer palette you just have 10 layers.. See my screen shot 1..




Now we begin the Mura Copies part..
Step 1....Highlight layer numbered 1 and goto effects and Mura Meister and copies
You will need to adjust only the following settings to start with.
Shift Mode to Circle
preset Menu to Spiral
Shift X and Y so the image can be centred more, use those that work best for you and in my screen shot you will see mine are set to 60, yours will depend on the image itself just fiddle alittle to your taste
You must make sure Phase is set to 100 and leave any other settings as default. click ok
see screen shot 2 and 3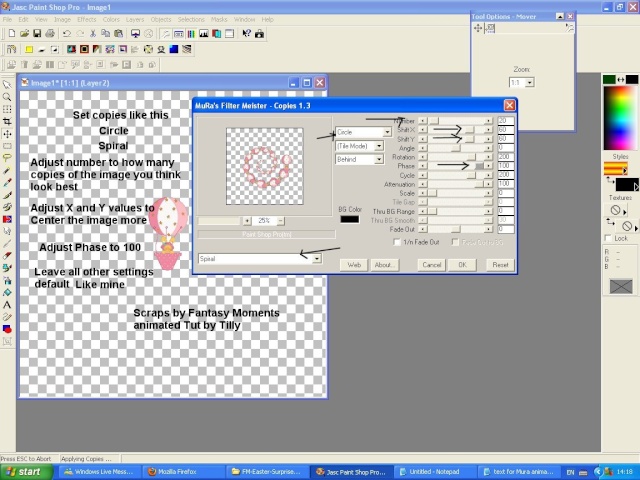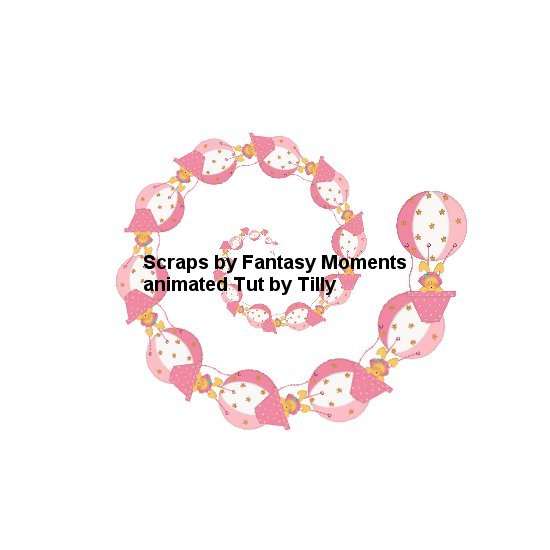 Step 2.. activate layer numbered 2, goto mura copies and this time only adjust the ''Phase'' decrease this by 10 so it becomes 90, click ok
see screen shot 4




Step 3..Activate layer numbered 3, goto mura copies and again adjust the ''Phase'' decrease to 80 and click ok. see screen shot 5.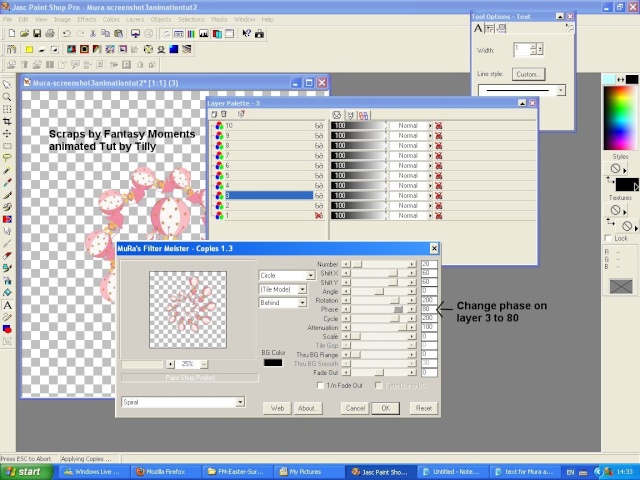 Step 4.. continuing activating each layer in turn and decreasing the ''Phase by 10'' so as reference layer number 4 would be 70, number 5 would be 60, number 6 would be 50, number 7 would be 40, number 8 would be 30, number 9 would be 20 and finally number 10 would be 10..
This will make it go full circle..See screen shot 6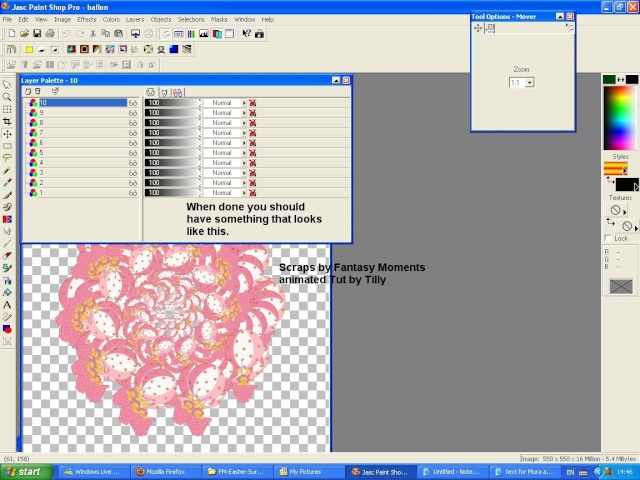 Step 5..Save this to your pc as a psp image and give it a name you will easily find,
see screen shot 7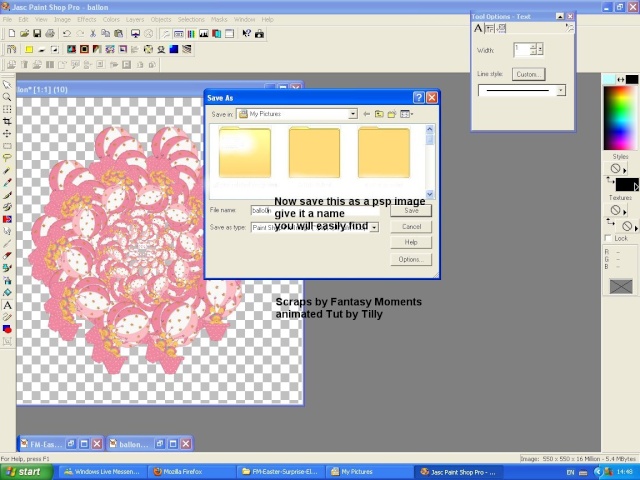 Step 6..Now open animation shop and find your saved psp image and open it in animation shop.. View animation to see what it will look like.. If you are happy at this point you can then save it as an .mng for later use..
see screen shot 8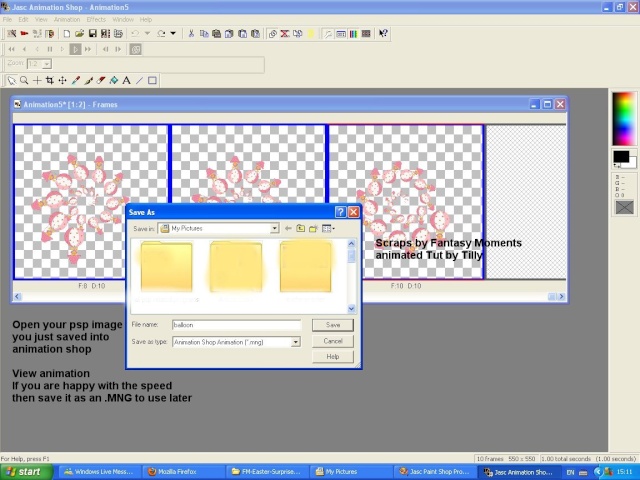 Step 7.. If you are not happy with it and the speed is to fast, simple adjust the speed, goto edit and select all, then click animation and frame properties and adjust the speed, moving up will slow it down, moving the bar back will speed it up.. I set mine at 15 for all frames, depends on your taste.. See screen shot 9




When you are happy with the speed, to save the animation look at screen shot 8..


And that is all there is to it, there are many possibilties..
You could select all the psp frames in animation shop copy and paste as a new animation and on this one mirror, edit copy, click frame 10 on the original then paste after selected frames and this will give a slight variation. see below..
Remember always to save as an ''.MNG'' file so you can use it on tags later, if you save as a .GIF at this stage you will have a hase around the edges of the animation which wont look great on a tag..( i saved mine as gifs purely for reference and previews purposes.

---
Permissions in this forum:
You
cannot
reply to topics in this forum